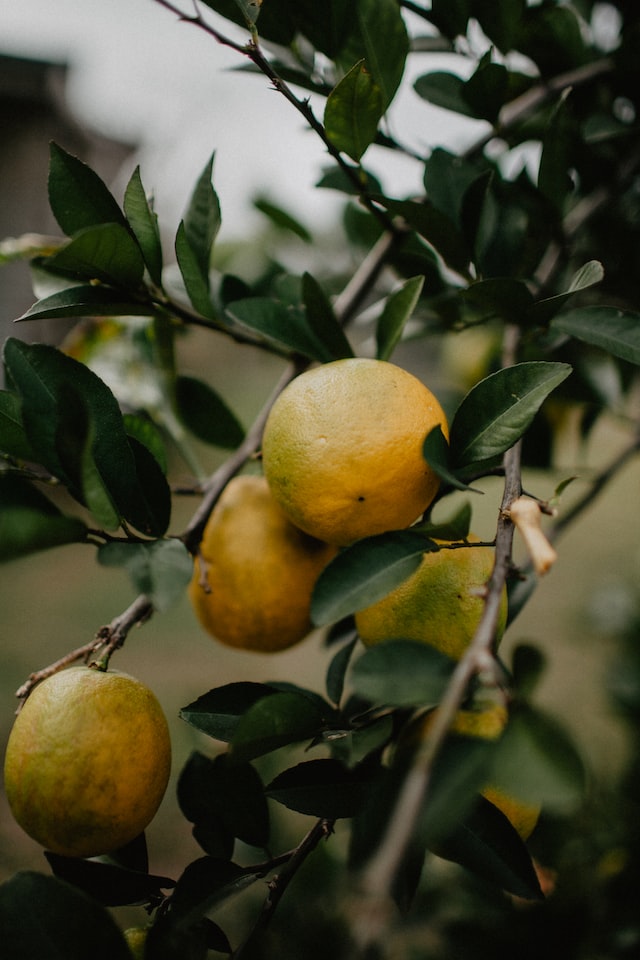 SAVE FRUIT. DRINK BEER.
Beer is always in season (thankfully). Fruits, on the other hand, are best enjoyed during the season they ripen. Spring and summer bring a bounty of sweet and juicy berries. Autumn and winter fruits can be a ray of sunshine on a grey day.
Of course, modern agriculture has made it possible to find most fruits year-round. But with this convenience comes excess: 1/2 of all fruit produced is wasted according to the UN.
That's why we're making a rotating series of seasonal beers, brewed with surplus fruits.
FIGHTS WASTE
Across the nation the fate of unsold, excess, or misshapen fruits is often compost, or worse still the trash.
We never judge a fruit by its cover, and instead accept all those that would otherwise get tossed aside for not looking aesthetically pleasing to the supermarket eye.
They say nobody wants squished lemons or knobbly pears. We say: we do. Because we know there's flavour in those flaws. And that's good news for all lovers of fresh, fruity brews.
TASTES GREAT
Does good and tastes great, that's our aim.
It's no secret that great taste starts with the best produce, which is why we source our deliciously imperfect fruit and our botanicals from a trusted network of carefully selected suppliers.
Next, it's our job to work out how best to extract the flavour, teasing out all the juicy tones and bright botanical aromas from each piece of fruit, flower, or seed, and locking it into every bottle.
Read more +
For this fruit beer we brew a wheat base because it provides the perfect smooth and soft backdrop to let the various fruits shine. Then in comes the fruit juice and botanicals, which we leave to gently simmer together to let all the flavours develop.
We work hard to create a delicious depth of flavour you would expect from a fruit beer, without any added sugar or artificial fruit flavourings. And these fruit beers just happen to taste even better knowing they're a delicious solution to food waste too.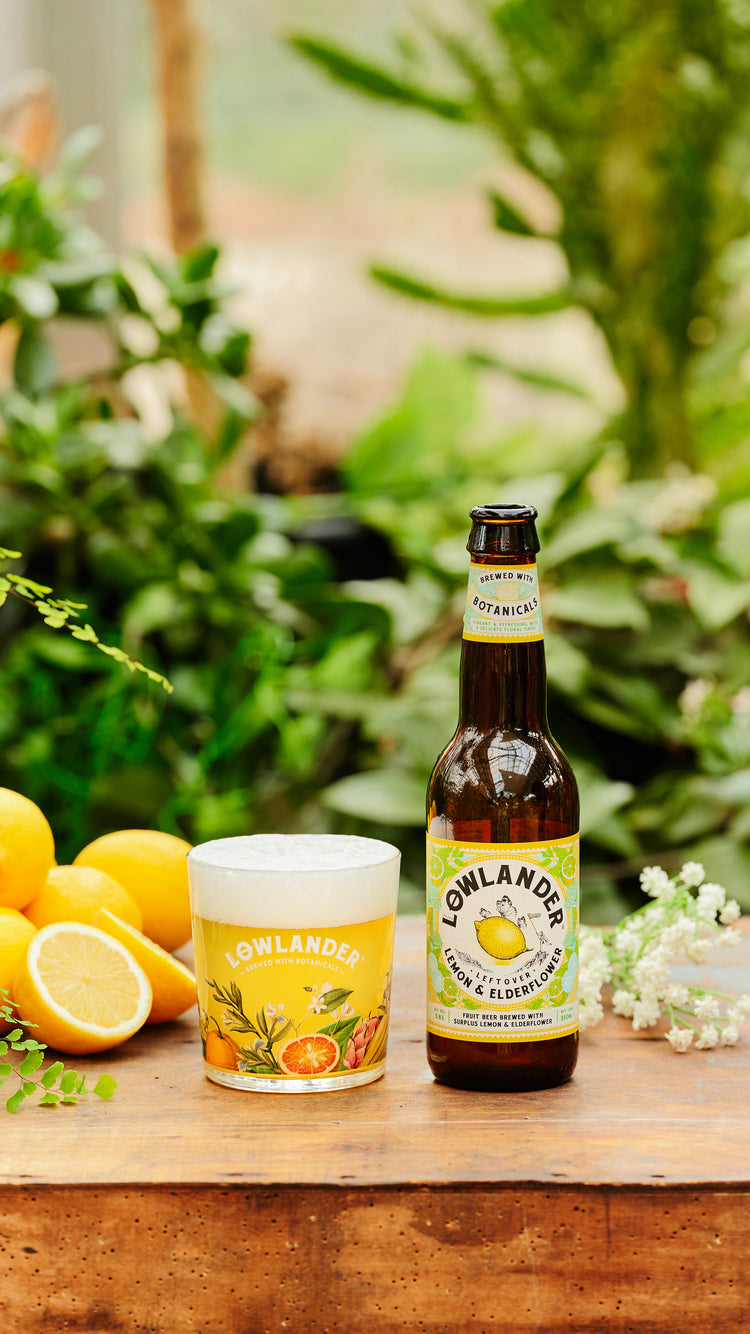 LEFTOVER LEMON & ELDERFLOWER
A CITRUSSY SOLUTION TO FOOD WASTE
ALC 3.8% vol.
Botanically brewed with surplus lemon, we combined the fresh juice with fragrant elderflower to create a refreshing fruit beer, with a delicate and complex, citrus taste.
We have long loved adding fruit to beers. Along with flowers, herbs and spices - aka botanicals, which each bring their own unique flavour. And now, we're going one step further to create a rotating series of fruit beers. Made with real, rescued fruit. Our light-bodied slightly sweet wheat beer base complements the sharp citrus perfectly. This leaves us with a wonderfully complex taste, with no magic tricks or unnecessary additions needed.
Regular price
Sale price
€26,50
Unit price
per
Sale
Sold out